Did you know that... Aurizberri - Espinal
Surrounded by a landscape of intense beauty, set on a vast plain, Aurizberri/Espinal is a village-street located to the north of Navarre and nestled in the Jacobean Route that crosses the Pyrenees. Aurizberri/Espinal was founded in 1269 by Theobald II between the then called burghs of Roncesvalles and Gerendiain and, like its neighbour Auritz/Burguete, the French soldiers of the Convention set it on fire in 1794.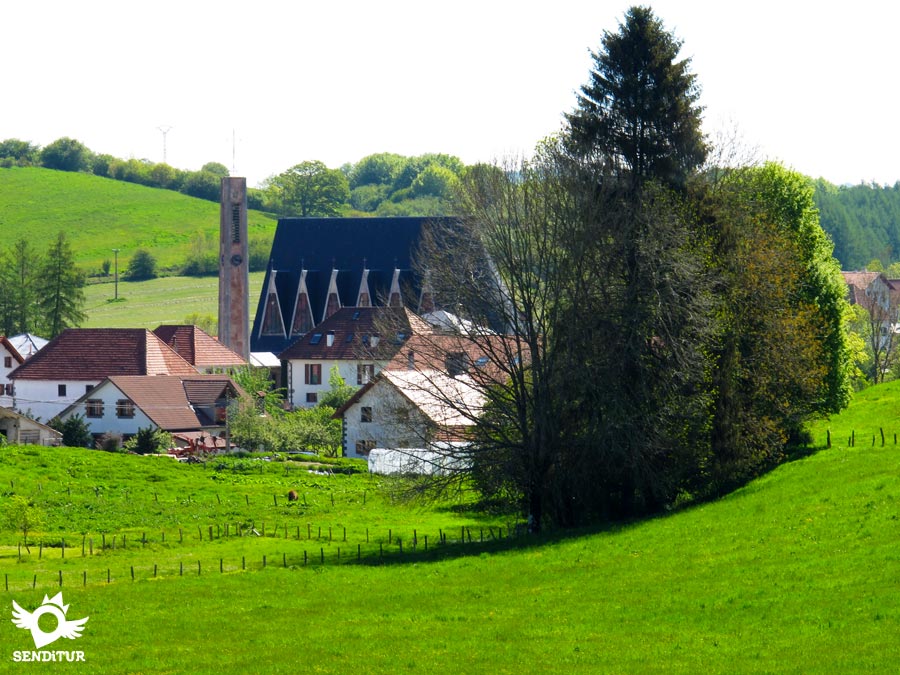 To discover What to see in Aurizberri - Espinal?
The municipality of Aurizberri/Espinal is rich in dolmens with a set of about ten, of which four are preserved in good condition: Dondoro, Artzilo, Mendiaundi and Baratzeko Erreka. A museum of stelae has also been recently created, 25 of which have been recovered and catalogued, dating from the 17th and 18th centuries, and which now form a veritable open-air museum. Funerary stelae are creations of popular art that identify the tombs of each house. As for the artistic richness of the town, the parish of San Bartolomé from 1961 stands out, with some interesting pieces of goldwork, such as the Renaissance-style parish cross. Its streets and houses, very well cared for, also attract our attention. Espinal/Aurizberri offers us the possibility of taking walks on foot or by bicycle, enjoying the landscape. Approach the emblematic Irati Forest or the megalithic sites such as Sorogain.
Festivities
Its patron saint fiestas are in honour of San Bartolomé and are celebrated on 24 August. The pilgrimage to Roncesvalles today in Aurizberri-Espinal is celebrated on the fourth Sunday in May.
Traditions
The dance of the era or ingurutxo, which received that name because it was performed around a field and whose tradition is trying to recover, in Aurizberri/Espinal was identified as belonging to the people, being called the "ingurutxo de Espinal". It has been more than half a century since the people of the village stopped behaving like grapes, but Espinal/Aurizberri has been a behaving people par excellence in Navarre. Espinal's behaveers used beech wood for the beech boards. For the barrels they used pieces of wood such as a beech tile tablet, called a stave.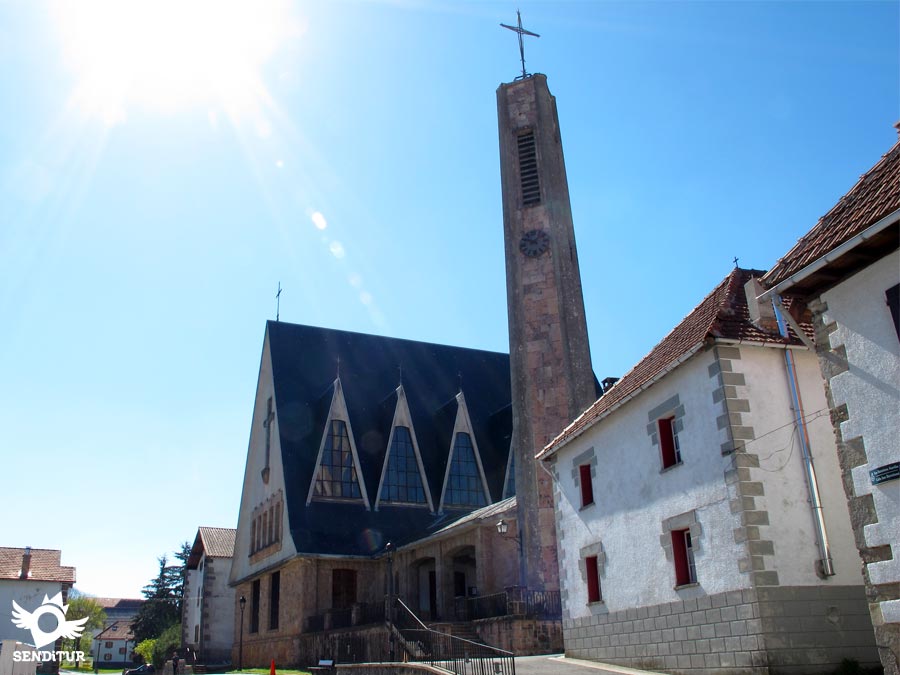 Curiosities
The American writer Ernest Hemingway, days before his appointment with the festivities of San Fermín in Pamplona/Iruña, stayed in these lands dedicating himself to trout fishing in the Irati River..
The Legend
The Irati forest is a nest of legends. Its silence, which allows us to hear indecipherable noises, has given rise to one of the most deeply rooted myths, that of the Basajaun, lord of the forest, being tall, long hair, prodigious strength and more agile than deer, who walks upright with a stick in his hand. If you see him, you must not run away, let alone face him. Obey what he commands and in this way, he will become a harmless being and protective guide.