Did you know that... Berducedo
It's a place in the parish of the same name of the council of Allande through which passes the Primitive Way, located southwest of Asturias, around the mountains of Valledor and Carondio. In Berducedo, as in the whole area, there were settlements of population even before the Celtic and Roman times, as it is testified by the findings, some of great value as the Arracada de Berducedo, which is a slope, true jewel castreña, made of two sheets of gold of 22 carats. It is known that Berducedo already had, in the 13th century, a pilgrims' hospital that was founded by the lordship of Neira de Xusá and that was rebuilt in 1785. This hospital was famous because in addition to the basic care given to the pilgrim or the poor, such as food and rest, it must be added that it had waters for bathing that were considered medicinal. From the historic Berducedo hospital, whose last remains disappeared in 1980, there are still some stones that look like windows in the middle of a garden.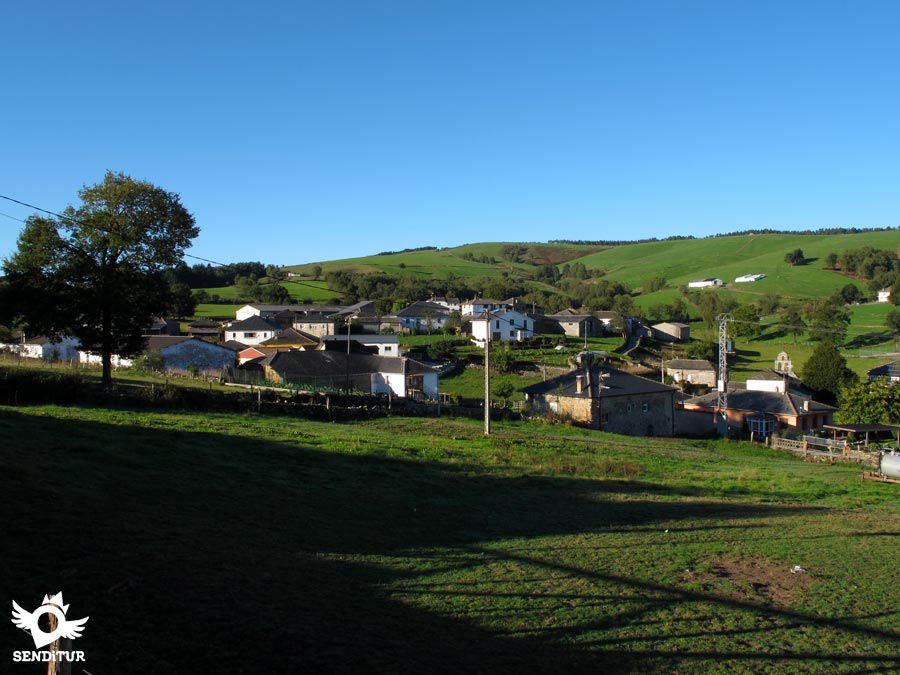 Advertisement
To discover What to see in Berducedo?
In Berducedo, which is immersed in a rural landscape of wide, green pastures, next to an esplanade on the edge of the Way there is an altar of Corpus Christi. The old wash-house can be seen close to the church of Santa María de Berducedo, which was built in the 14th century and had fresco paintings from the same century until the reform that the temple underwent in 1910, when they disappeared. Next to the church, the totemic tree under which the xunta vecinal or conceyo aberto (open council) met, the sacred tree of the Celts, the yew.
Festivities
Berducedo celebrates Santa Isabel the first weekend in July.
Advertisement
Curiosities
The Berducedo hospital was also home to malatos or lepers, as is remembered today by the place called "La Rigueira dos Melatos".​
The Legend
It is said that the residents of Berducedo were obliged to assist pilgrims from the hospital with salt and vinegar as well as feed for the carrying animals.
---
​
MAYBE YOU'RE LOOKING FOR...
Sponsored Content
These recommendations are offered for information purposes only, trying to provide useful information to users, in no case imply that Senditur recommends or discourages a particular service or product, take a look at our Legal Conditions. Sponsored Content, when you make any reservation through these links you contribute to the maintenance and improvement of this website, in no case will it mean an extra price in the transaction you make. Thank you very much for your contribution
Advertisement