Did you know that... Cuevas del Agua
It is a town of barely fifty inhabitants that is part of the parish of Junco and belongs to the council of Ribadesella distant from this town about five kilometers. The village of Cuevas del Agua enjoys a privileged situation which, together with its peculiar access, makes it in some way an authentic lost village where the signs of identity of rural life are conserved like few other places. In this place a power station was built in 1905 to supply the town of Ribadesella.
Advertisement
To discover What to see in Cuevas del Agua?
The village of Cuevas del Agua is one of the most coquettish of the council. Enjoy the banks of the river Sella in the shade and protection of the surrounding mountains, Las Torres, La Pandiella, El Colláu, La Cuesta and Les Roces. Between its two neighbourhoods, Cuevas and Santiago, we find beautiful houses of typical Asturian construction and a good number of traditional hórreos. It is said that it is the village of the council that has more hórreos. Its hermitage is dedicated to Santiago, but there are signs that there was probably another previous one dedicated to San Román. In the village there is a nature classroom where we can learn about the most characteristic ecosystems of Ribadesella. From Cuevas del Agua we can also undertake the beautiful Route of the mills and discover in situ how these hydraulic mills of other times worked.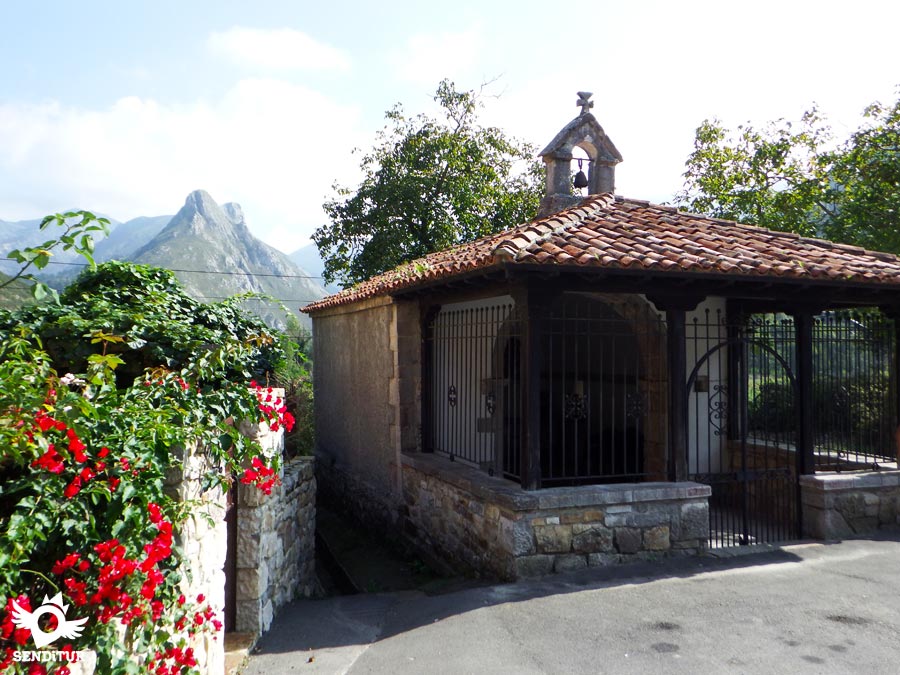 Festivities
Cuevas or Cueves, as it is called in Asturian, celebrates its patron saint festivities in honour of Santiago on 25 July.
Advertisement
Curiosities
The name Cuevas del Agua is a toponym that refers to the action that the precious liquid performs in the limestone environment in which it is found. Its only road communication is through a natural cave, La Cuevona de Cuevas.
The Legend
In the Middle Ages, when human strength was replaced by hydraulics, water mills, taking advantage of the energy of the rivers, supplied entire regions with flour from different cereals. Its true boom was from the seventeenth century thanks to the extension of corn cultivation from America. The fact that they were always located between the banks of the rivers and as if they were a refuge almost always hidden together with being a reference for the economy of the community, led them to emerge around them numerous legends about love affairs and sinful tejemanejes that took place inside.
OTHER PLANS AND EXCURSIONS IN ASTURIAS
---

​
SOME ROUTES BY CUEVAS DEL AGUA AND SURROUNDINGS
---
​
MORE PLACES TO VISIT IN ASTURIAS
---
​
OTHER CHARMING VILLAGES OF ASTURIAS
---
​
MAYBE YOU'RE LOOKING FOR...
Advertisement