Did you know that... Préjano
It is located at the foot of Mount Isasa, on the left bank of the river Ruesca, a tributary of the Cidacos. Préjano was once famous for its coal mines and textile industry, based on the importance of sheep farming.
What to see in Préjano?
You can enjoy visiting the Icnitas deposits of the Cretaceous. In the municipality there are several archaeological sites, in Fuenteamarga bones of an unknown flying reptile were found and after determining that it was a new species it was given the name Prejanopterus curvirrostra in honour of the village. 3 km from Préjano is Valdemurillo, with a trail of theropod and sauropod. You can also take a walk along the Préjano Greenway.
To discover
Among its monuments and buildings are the tower of the medieval castle, the Order of Calatrava, XV century, the hermitage of Santo Cristo de La Canal, now demolished, the church of San Miguel from XVI century and the parish church of San Esteban. The trujal, still in use by the local cooperative, is the oldest in La Rioja and still uses the traditional decanting system. At the end of the season you can visit, the day of the pingadas in January.
Festivities
On the 23rd of April the patron saint fiestas are celebrated in honour of San Jorge. In September 14th the main festivities in honour of Cristo de La Canal.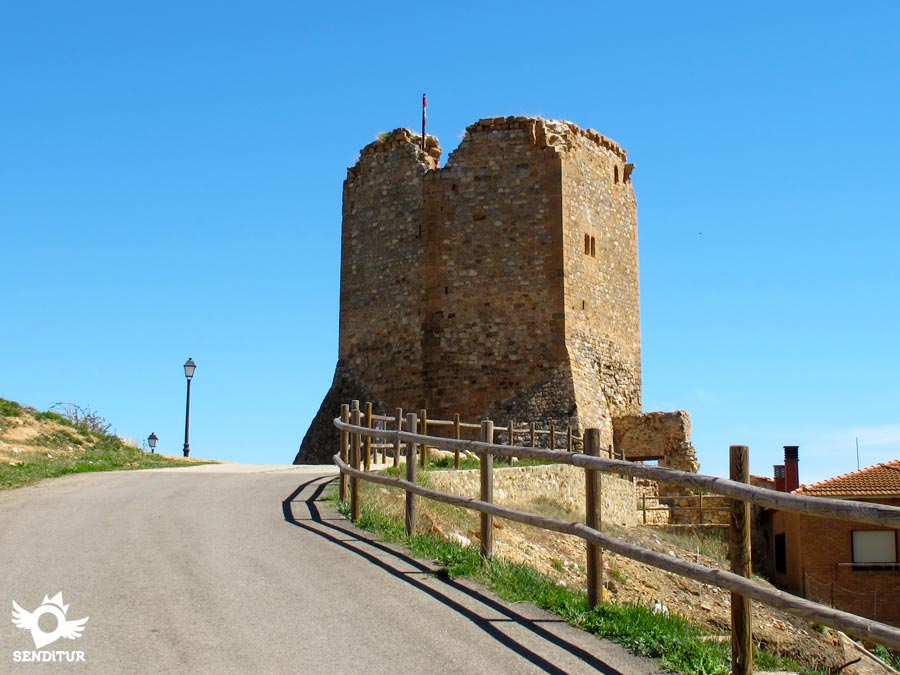 Traditions
The third Saturday in January is the day of Las Pingadas, at the end of the season, in January, you can visit the Trujal, which is the oldest in La Rioja and is still in use by the local cooperative, to taste Las Pingadas, bread, oil and sugar.
Curiosities
Like the whole area, it formed part of a flooded plain where dinosaurs had their habitat. The climatology and later the erosion have left us to the numerous deposits of their tracks.
OTHER PLANS AND EXCURSIONS IN LA RIOJA

​
SOME ROUTES BY PRÉJANO AND SURROUNDINGS
MORE ROUTES AVAILABLE, DON'T MISS IT...
​
MORE PLACES TO VISIT IN LA RIOJA
MORE PLACES AVAILABLE, DON'T MISS IT...
​
OTHER CHARMING VILLAGES OF LA RIOJA