Did you know that... Puente Castro
It is currently a district of the capital of León with which it joins through a bridge over the river Torío that separates it from it. Puente Castro was an independent town from the city of León. On the Cerro de la Mota, which can be seen from the bridge, there was a Celtic castro, then a Roman settlement, and finally the one known as Castrum Judeorum or Castro de los Judíos. The Jewish quarter or aljama of Puente Castro was one of the oldest and most important in Spain during the Middle Ages, more or less from 900 to 1196 when it was destroyed by Alfonso VIII of Castile, leading the Jews to move to the district of Santa Ana. The medieval centre of Puente Castro developed from what is now the church of San Pedro del Castro, an 18th century work that is located where the hermitage of Santo Tomás de Canterbury used to be. To the north of the bridge there was a hospital for pilgrims.
To discover What to see in Puente Castro?
In Puente Castro, the present bridge, of neoclassical construction, was built after demolishing the previous one during the years 1773-1778 in the time of Carlos III. The church of San Pedro del Castro dates from the 18th century and houses the Interpretation and Pilgrim Reception Centre: One Way, Three Cultures, The Puzzle of History in León. Puente Castro also offers a beautiful walk along the Torío River that delights walkers and sportsmen.
Festivities
Puente Castro celebrates its festivities the week of 23 June to 29 June.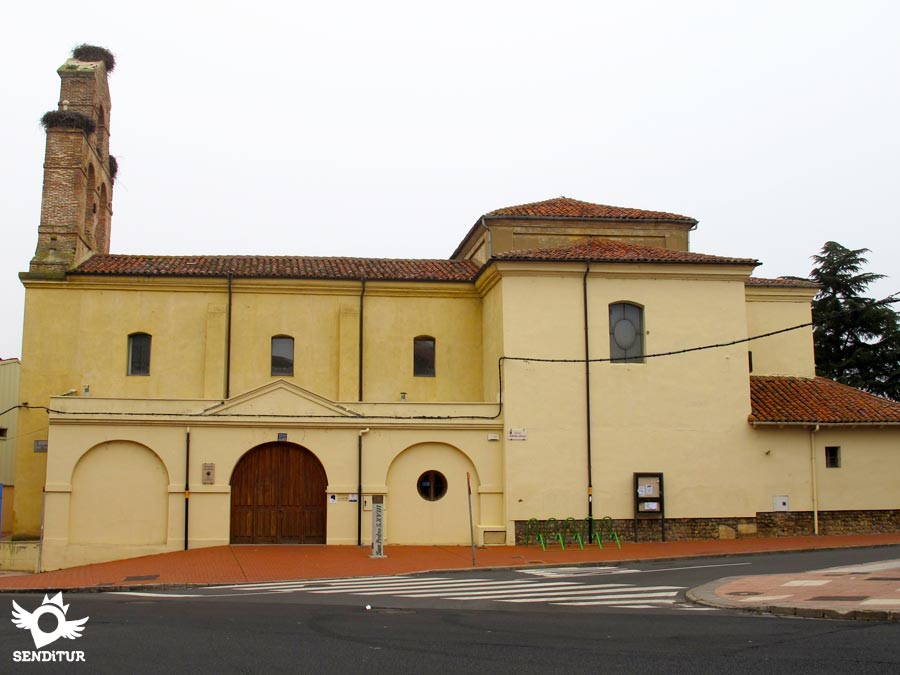 Traditions
Tradition tells us that it seems that in the past there was a hermitage dedicated to Santo Tomás de Canterbury in the neighbourhood, as there is a street with the same name located along the route where the then Way of Saint James passed.
Curiosities
In Puente Castro, a monolith reminds us of the importance and transcendence that the Jewish community had in its history and culture.
The Legend
Legend has it that when the Jews were expelled they left their treasures hidden among the pines of Candamia and guarding them, until they or their descendants returned to their homes, a maiden remained. But time went by and the beautiful Jew, fearing that the wait would be long and she would lose her beauty and youth, approached a witch who prepared him and gave him a potion to drink so that under her spell he would keep his freshness. And the story goes on telling us that to this day the treasure is still buried next to a fountain in Candamia and that the girl, every year for the Jewish Passover, goes out to wait for a young man to disenchant her and then she will give him her beauty and the treasures she keeps.