Did you know that... Santibáñez de Valdeiglesias
It is located in the fertile plain of the river Órbigo, in the so-called Valle de las Iglesias and forms part of the municipality of Villares de Órbigo. Its time seems to beat slowly and quietly giving the place a peaceful peace. In the middle of the Jacobean route of the French Way, the invocation of its church makes believe that in Santibáñez de Valdeiglesias settled the Trinitarian monks who since the thirteenth century served the pilgrims.
To discover What to see in Santibáñez de Valdeiglesias?
In Santibáñez de Valdeiglesias its parish church of the Holy Trinity stands out, it dates from the end of the XIX century. Its belfry, which protrudes from the outside of the flat roof of the church and dominates the entire village, houses two bells, and inside the temple are a carving of Santiago Matamoros and another of San Roque dressed as a pilgrim. Very close to the church is a curious underground fountain whose fresh water is accessed by descending thirteen steps. In addition Santibáñez de Valdeiglesias offers the visitor a nice walk that goes from this village to the nearby Valdeiglesias.
Festivities
Santibáñez de Valdeiglesias celebrates its patron saint festivities in honour of the Holy Trinity on the corresponding day in the calendar date and on 15 May it celebrates San Isidro.​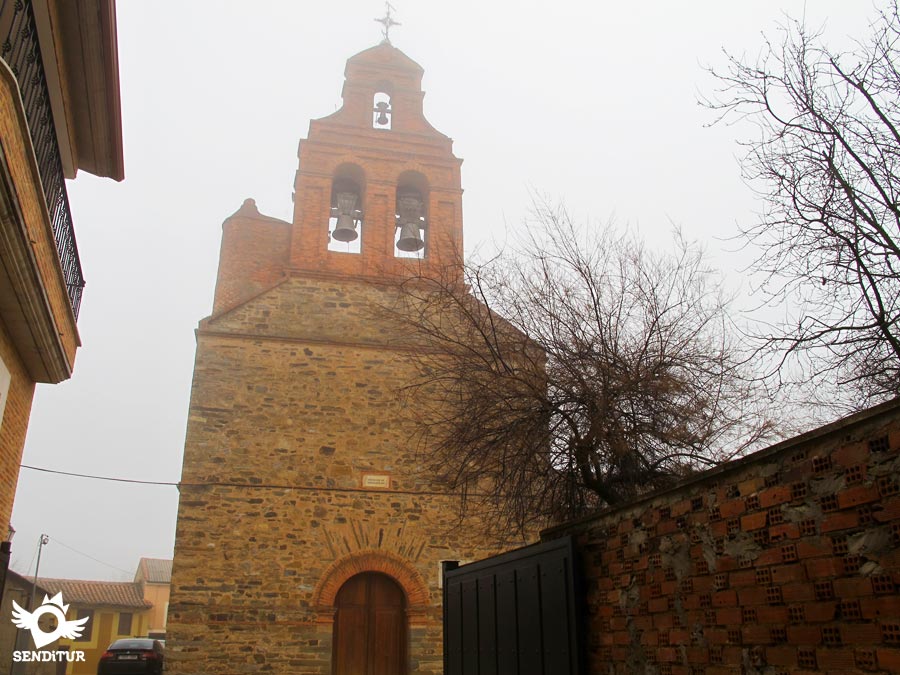 Curiosities
In the month of August Santibáñez de Valdeiglesias, rather its outskirts, become an immense labyrinth, the largest in the world, The Labyrinth of Corn. This natural monument changes its physiognomy and theme every year and in its centre hides an enigma, which those who walk through the labyrinth and reach it have to solve. This project was promoted in its day by the Junta Vecinal of the town and has been carried out for several years, being declared of Special Interest and Regional Tourist Repercussion by the General Direction of Tourism of the Junta de Castilla y León.
The Legend
It is said that the origin of the Labyrinth of Corn, game and claim that the town of Santibáñez de Valdeiglesias offers each year, is related to the Way and the game of the goose and that Santibáñez would be the box 42 of that game, or the labyrinth.