I need to be prepared
There are many people we will meet who will tell us that they didn't prepare, that one day they grabbed the backpack and went at it. It is true that many people do not make a specific preparation beforehand, but like everything, there are many conditions that influence this fact. Not having faced such long walks does not have to slow us down to do the Way of Saint James, if we stop to think about the activity that we do every day and add what we have walked during the day, in many cases we would get some figures not far away to which we will have to do. The problem comes when one day after another, loaded with a backpack, we have to face the kilometers of the stage in turn.
For this reason it is not superfluous to make a first contact with the Way by choosing routes close to our place of residence that serve as preparation to face the Way with greater guarantees. Starting with short distances and increasing the distance each day, getting used to the ungrateful travel companion that is the backpack, adding little by little weight to it, are the guidelines we can follow to make a good preparation. And as a final touch, if we have several days in a row, we can take advantage of the opportunity to do a walk on each one of them. All this will serve us, not only as preparation but also to prepare the material that we will take with us so that the Way does not become a torture, especially for causes that we can avoid with relative ease.
Sendigrino and the Way of Saint James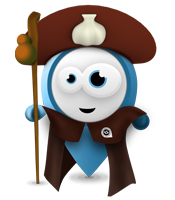 ARE YOU LOOKING FOR...?
These references are offered for information purposes only, trying to provide useful information to users, in no case do they imply that Senditur recommends or discourages a particular service or product, take a look at our Legal Conditions. Sponsored Content, by making any reservation or purchase through these links you contribute to the maintenance and improvement of this website, in no case will you be charged a surcharge on the transaction you make. Thank you very much for your contribution.
CHOOSE YOUR ROUTE

Flora & Fauna
Mountain
Paths
Way of Saint James
In Family
Tourism
Cultural Heritage
Natural Heritage
Blog
SUBSCRIBE TO SENDITUR
We would be grateful if you could write to us to inform us of a ny erroneous or outdated information you have found, or simply to let us know what you think at Thank you very much.